Firstly, we must note that this is general advice about using your air conditioner when bushfire smoke is about, for all essential bushfire warnings and planning, please visit your local Fire Station or in NSW the Rural Fire Service website – https://www.rfs.nsw.gov.au/
Bushfire season can cause vast amounts of smoke and affect large areas of the population, including densely populated residential neighbourhoods that may not be directly affected by the bushfires.
The smoke is made up of water vapour, gases and small particles which can be very harmful to human (and animal) health. The gases and small particles can affect eyes, nose, throat and lungs with the potential to cause significant medical issues and even death.
Is it safe to run your air conditioner during times of heavy smoke? The short answer is, Yes. 
Is it OK to run my air conditioner with bushfire smoke outside?
In most cases, your home air conditioner recycles the air within the home. Every time the air passes through your air conditioning filter, the air is cleaned, and because there is no polluted air entering your home, the air remains quite clean and safe.
Many governments and fire agencies will recommend people stay in their homes with doors and windows closed and with the air conditioner turned on. Pets and other animals should also be moved inside where possible to escape the heat and smoke.
It is important to note that if your air conditioner has a 'Fresh Air' function, to turn this off. This feature allows air from outside to enter the air conditioning system, any air drawn from outside risks bringing in bushfire smoke and the harmful contaminants you want to keep out.
Upgrading your filter to a pleated disposable type, HEPA or other higher filtration options is an excellent way to reduce bushfire smoke contaminants within your home. Your local air conditioning dealer can assist with a range of filtration upgrades to your existing home air conditioner.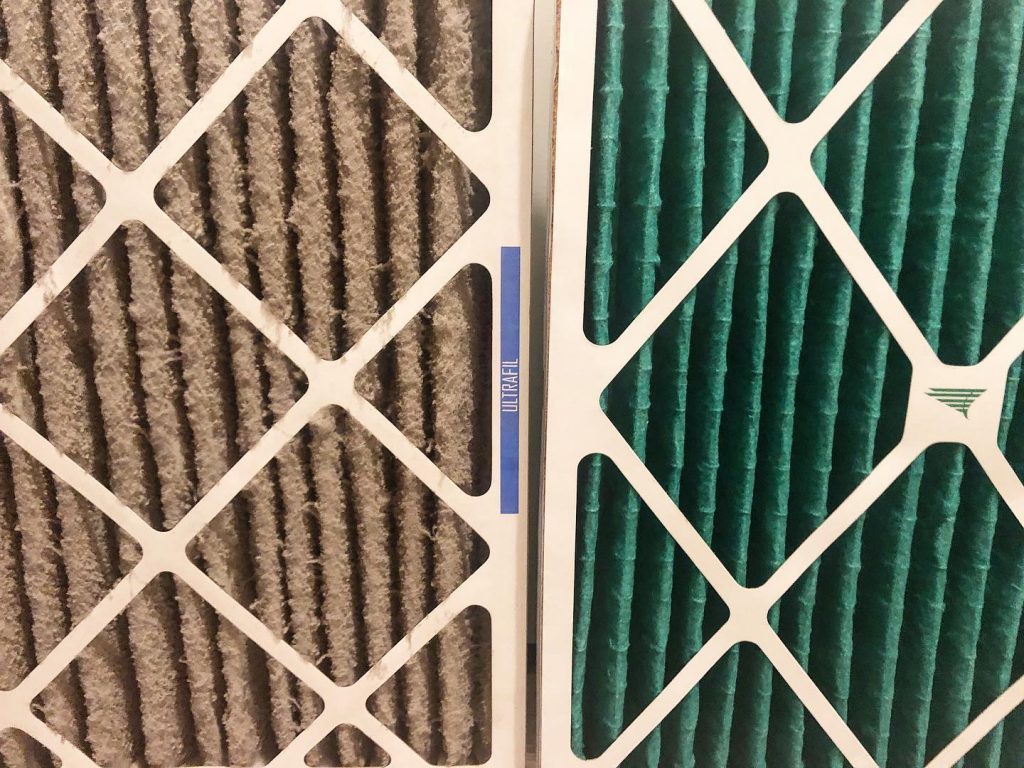 Cleaning your filter is essential to its longevity and overall performance. The best way to clean your filter is a gentle wash with water, to ensure all contaminants are removed.
A good air conditioner that is prepared and ran correctly can be a vital tool for dealing with bushfire smoke during the Summer, and as with your bushfire plan, early planning is the key.