With Winter just around the corner so is cold and flu season. With the recent spread of viruses throughout the globe indoor air quality has never been so important, yet, for many, the condition of the air conditioner that moves the air throughout your home or office goes unquestioned.
Let's be straight up, air conditioners can not only spread bacteria and other nasties, but they can also breed them! There is no need to panic, though. A well-maintained air conditioner can not only safely move fresh air throughout your home or office, but it can also continually clean the air in which you, your co-workers and your family breathe.
We have three simple steps to ensure your air conditioner is keeping your home and office free of airborne dust, bacteria, mould and other nasties.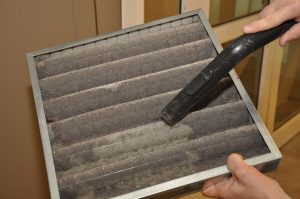 Step 1 – Filters
Air conditioner filters should be cleaned or replaced regularly. Not only do they affect the performance of your air conditioning when blocked, but they are also the perfect breeding ground for bacteria. Talk to your Air Conditioning Dealer about air conditioner filter upgrades including G4 Filters and HEPA rated filters to further filter and clean the air within your property.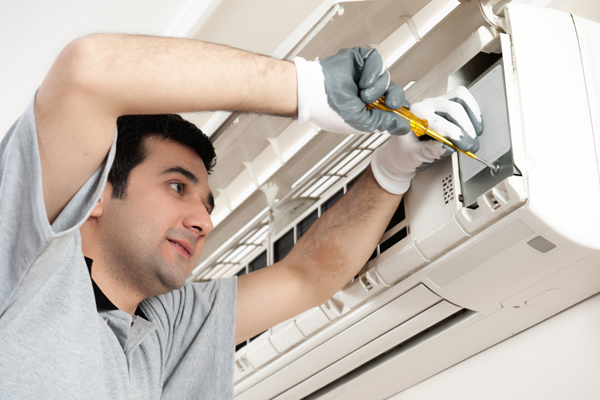 Step 2 – Maintenance
Air conditioners are often forgotten about and unfortunately when they are can lead to lots of problems. Mechanical breakdown is a start, but in cold and flu season, it's what's living in your air conditioner that is of most concern. Dust, bacteria, mould and other microorganisms can bypass your filter and thrive within your A/C, eventually making their way into the air you breath. Regular maintenance by a licenced air conditioning technician includes cleaning areas where mould, bacteria and other unpleasantries can thrive. 
Step 3 – Renewal
Like most things, air conditioners have an expected life. For most cases, 15-20 years is the expected life of an air con. After this, you are likely to experience breakdowns, big energy bills and significant exposure to the breeding of mould, bacteria & other unwanted house guests. Besides being covered by a manufacturers warranty, lower running costs & better performance, a new air conditioner is perfectly clean, providing clean air for many years, particularly if you follow our steps 1 and 2 above!
There is a stack of air conditioner and filter types to suit a variety of homes and offices, meaning this information is quite general, so it is best to seek experienced specialist advice. Air Conditioning Dealers Association members are an invaluable point of contact to provide tailored information for your own air conditioning and indoor air quality needs, for both existing and new air conditioner installations.