What is Heat Pump Air Conditioning?
High Efficiency Heat Pump
Air Conditioning
Most air conditioners found in homes today are Heat Pump Air Conditioners. The overwhelming majority would be Reverse Cycle Heat Pumps, meaning they both heat and cool.
The process involves removing heat (energy) from one location to another. From inside to outside, for example. This process is known as the refrigeration process, yes, the same process that your refrigerator uses!
This unique process can be a very efficient way to heat, three times or even more efficient than electric heating. Electric heaters use 1 kilowatt of energy to produce 1 kilowatt of heat, and Heat Pump Air Conditioners use 1 kilowatt to produce 3 or even more kilowatts of heat. It doesn't take a genius to see where some serious savings on your energy bill can be made!
The process of changing between heating and cooling is simple. A valve, known as a reversing valve, reverses the flow of the refrigerant within the heat pump system. One direction for heating and the other for cooling.
Related article: Keep warm with reverse cycle air conditioners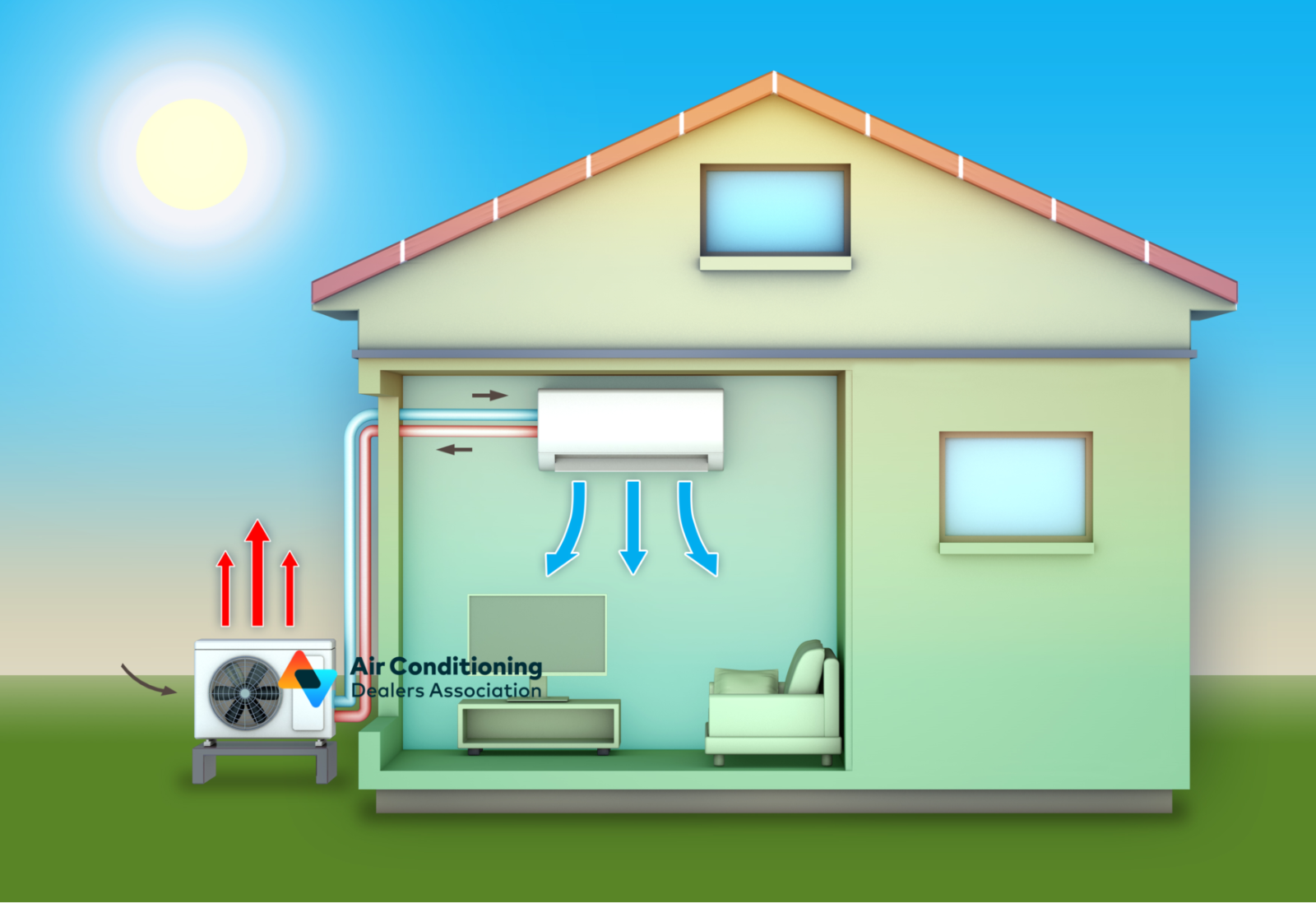 Heat Pump Cooling – Heat is extracted from the home and moved outside, resulting in cool air within the home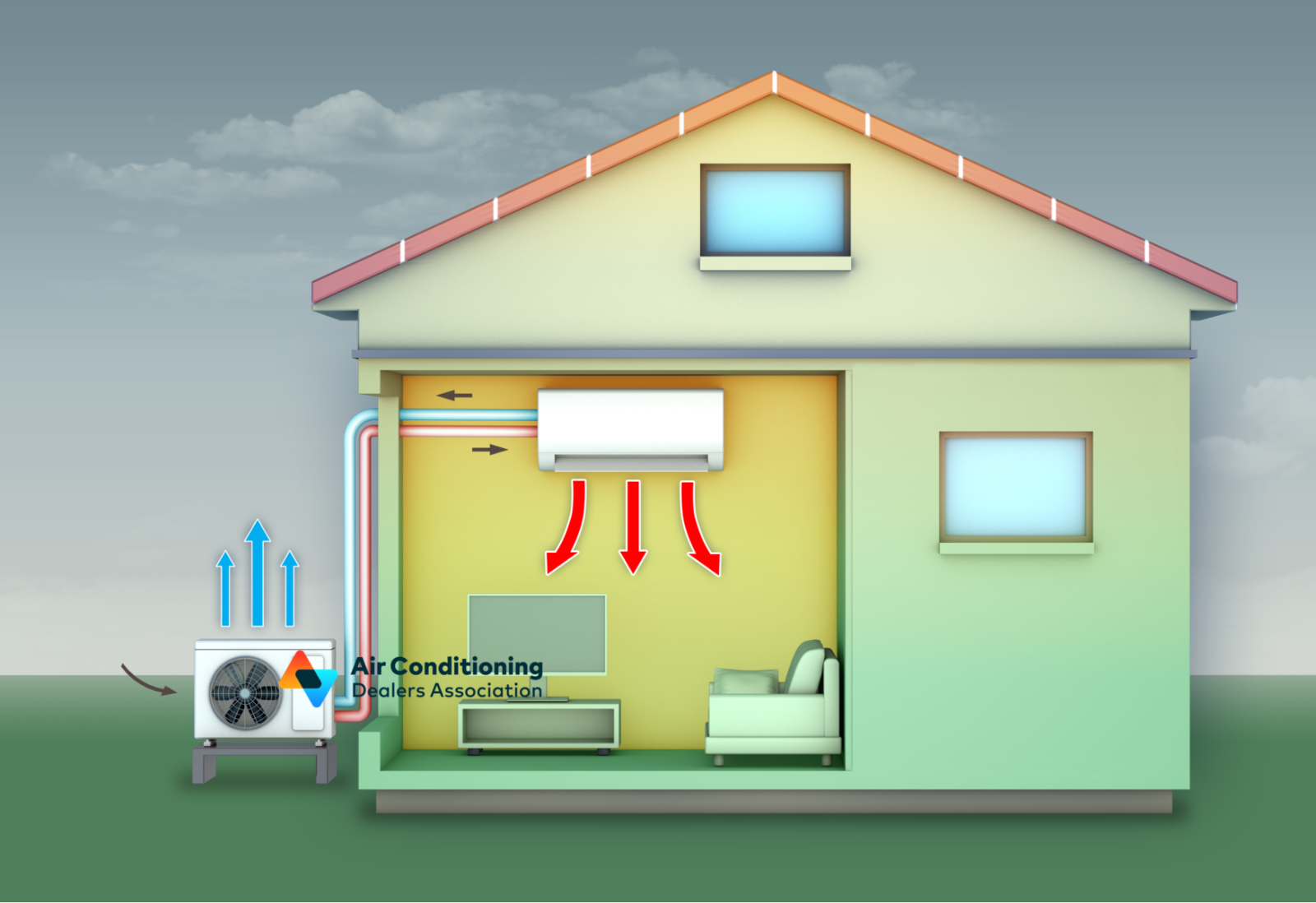 Heat Pump Heating – Heat is extracted from outside & moved into the home, resulting in warm air within the home